When you bring home an investment as important as a new car, you want to do everything you can to take care of it and keep it safe.
Because of this, when the first problem arises (or it's simply time for the car's first maintenance inspection) you might face a little bit of indecision about who to turn to.
Do you take it back to the point of sale? Do you have to take it there, especially if you already have a relationship with a local mechanic?
The short truth? No, you don't. Especially when considering car service cost, among other things.
New Car Logbook Servicing: Dealership VS. Independent Workshop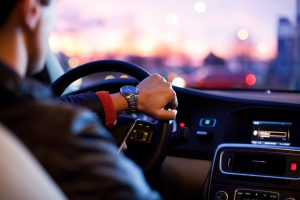 You shouldn't worry about taking your new car to your trustworthy local mechanic. This is because of the Competition and Consumer Act of 2010. Basically, this law forbids trade that attaches exclusive conditions to a sale.
In terms of car sales, the law bars vehicle manufacturers and dealerships from saying, "Yes, we will sell you this car, but only if you deal exclusively with us afterward."
In addition, it is illegal for a manufacturer to void a warranty because you, as the owner of the vehicle, decide to service it outside of the dealer network.
However, before moving forward, you should know that a dealership can actually refuse to service your car on a warranty claim. Here are the reasons:
there is evidence of lack of maintenance

inappropriate work practices

a non-genuine replacement part fails or causes other damage
Car Service Cost and Quality
So, how can you avoid voiding your warranty while still saving money? By choosing a trustworthy local mechanic. Often, dealerships have high overhead costs that artificially drive up the car service cost.
By "shopping local" if you will, you can often find the exact same quality of service at a lower price because there are fewer bells and whistles and more of a focus on the quality of the service rather than sustaining an expensive operation.
Another thing to consider when comparing savings is the amount of time saved. Local mechanics tend to respect customer time more than larger manufacturers because they deal in relationships rather than rely on a corporate brand.
You also can choose a mechanic closer to your home or a popular public transportation line to make things easier for you. This is instead of making the trek all the way to the point of purchase.
The team at Robert St Automotive specializes in new car logbook servicing.
We pride ourselves on our cost-effective pricing and accessibility.
You don't need to trek back to the dealership and you can even book online.